If you are planning to go to Singapore anytime in the future, here are a few things you should know. Now that we are in a time of a pandemic, knowing travel requirements and restrictions are more important than ever.
Who can go to Singapore as a tourist?
At the time of writing, Singapore has opened its borders to travellers from New Zealand, Australia (excluding New South Wales), Brunei Darussalam, and Mainland China for short-term and recreational visits. Even tourists from Hong Kong SAR are allowed to travel under certain conditions in the future as talks of an "air travel bubble" between the two are still up in the air.
Who else can go to the country?
Singaporean nationals from anywhere in the world are allowed to return to Singapore. However, depending on where they will be coming from, returning nationals will need to undergo quarantine at a designated facility or self-isolation at home. 
Foreign nationals that have a long-term pass issued by the Immigration & Checkpoints Authority (ICA) are also allowed access into the country under certain conditions. 
Are there restrictions on business-related travel?
As far as business trips are concerned, nationals from certain countries are allowed into the city-state if they fulfill a specific set of requirements. People from Brunei Darussalam, Japan, South Korea, Malaysia, and some parts of Mainland China can enter Singapore to do their business. Again, as in the other previous points, certain conditions need to be met. 
What are the travel requirements for tourists?
As stated earlier, travellers from New Zealand, Australia (excluding New South Wales), Brunei Darussalam, and Mainland China are allowed into Singapore for recreational travel. Anyone from any of these countries must secure an Air Travel Pass at least 7 days before the date of travel and should not exceed 30 days prior to the travel date. Travellers should have also stayed for a period of 14 consecutive days in one of those countries and present their Air Travel Pass before boarding any Singapore-bound flights. 
Upon arrival at the airport, travellers must undergo COVID-19 testing at their own expense and keep themselves isolated in non-residential accommodations (like an airport hotel or something similar) until the results come out.
From December 23, 2020, foreign nationals that have a travel history to the UK within 14 days of their trip to Singapore are not allowed to enter the small country. 
Travellers must also install a contact tracing app, Trace Together, on their smartphones and register their information before boarding the plane bound for Singapore and keep it throughout the duration of their stay.
It is important to note that an Air Travel Pass is no substitute for a visa so if your passport requires a visa to enter Singapore, you must also secure a visa.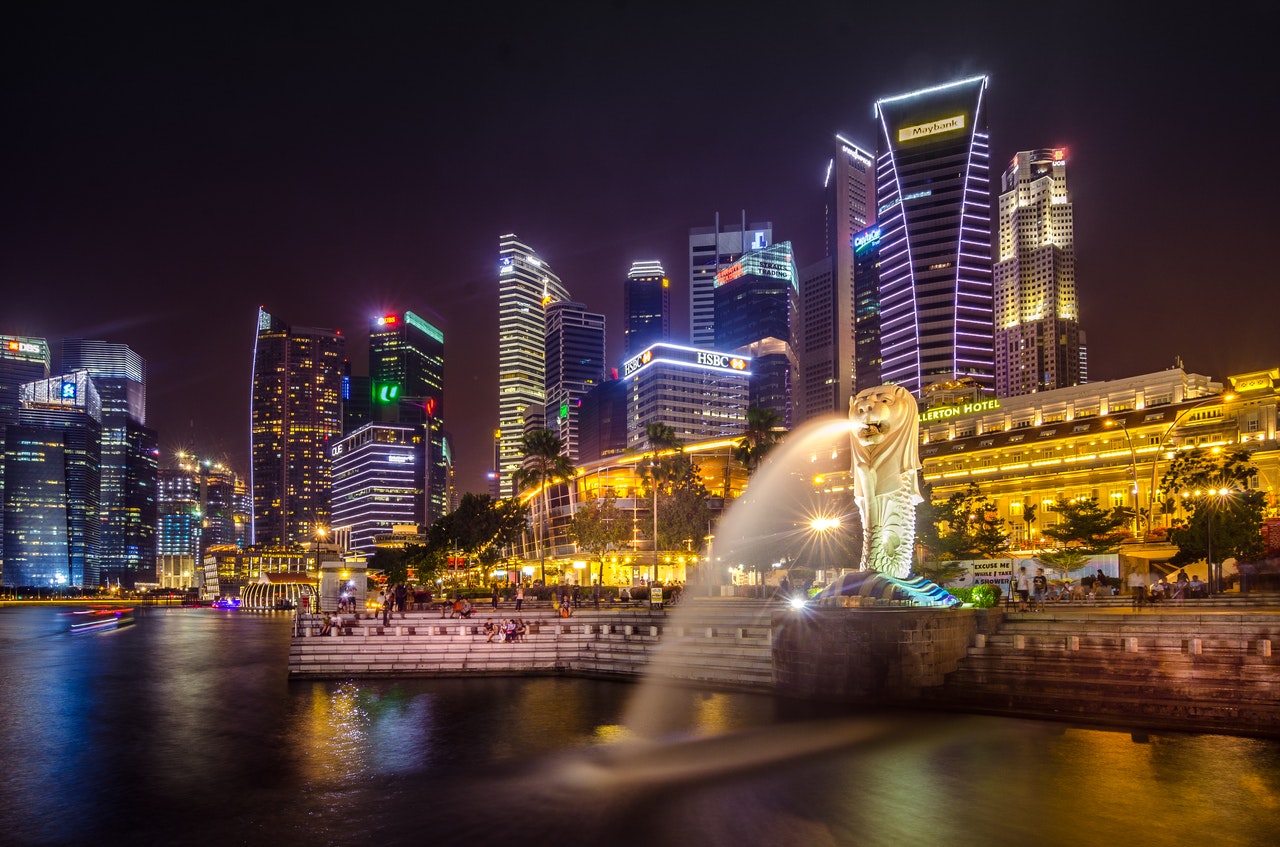 What are some of the things you can do in Singapore at this time?
Even amid the pandemic, most of Singapore has continued to be operational. Thanks to the way they handled the situation, a lot of things can be done freely in Singapore. Here are a few of their top tourist attractions:
Changi Airport
Once you land in Singapore, you will not even need to get out of the Jewel Changi Airport as the airport itself is already quite an experience. 
Marina Bay
Who has not heard of Marina Bay Sands? It is, by far, one of the most renowned sightseeing spots in Singapore with its lush parks and architectural wonders. 
Downtown Core
If you want to go see some of Singapore's most iconic tourist attractions and locations, a trip to Downtown Core should be at the top of your to-do list. 
Kampong Glam
Experience Singaporean culture and cuisine when you visit Kampong Glam. Let your senses run wild as you go through the district's colourful buildings. 
Sentosa Island
If you are in the mood for some good old-fashioned fun, then Sentosa, Singapore's playground, is the perfect spot for you. It is filled with theme parks and other fun tourist attractions that will leave you wanting more. 
Thanks to the way Singapore's leadership handled the pandemic, it remains as one of the top tourist destinations in the world even in the midst of a global health crisis.