Don't let Singapore's size full you this country has a diverse history and culture that makes it an attractive destination. The Malays, Chinese and the Indians live harmoniously and are proud to share their cultural heritage with everyone visiting.
You will see these manifestations in their houses, shops, places of worship and food. Food provides you with a glimpse of a country's rich culture. If you are planning to go on a culinary escapade, here is a short Singapore food and dining guide.
Hainan Chicken Rice
This dish originally came from Hainan, China, but it has made its way to the plates of Singapore's homes and restaurants. It has become a popular dish in the country because of its taste. Cooks use a whole chicken and then mixes ingredients such as ginger and garlic.
It also comes with a sauce to give it more flavour. You have a number of establishment options if you want to try this dish.
Nasi Lemak
This dish is filling and delicious. The mix of anchovies, chilli, coconut rice, peanuts, egg and cucumber give it a distinct taste that will linger in your mouth. This Malaysian-inspired dish is a must-try during your visit to Singapore.
Laksa
This delicious dish combines Malaysian and Chinese influences in one bowl. You can find two types which are Asam and Curry. The latter is the one you will likely find in Singapore's restaurants and homes. Curry laksa's ingredients often include slices of fish, cockles, vermicelli, bean curd puffs and coconut milk.
This spicy cuisine has a good kick once you get a spoonful down.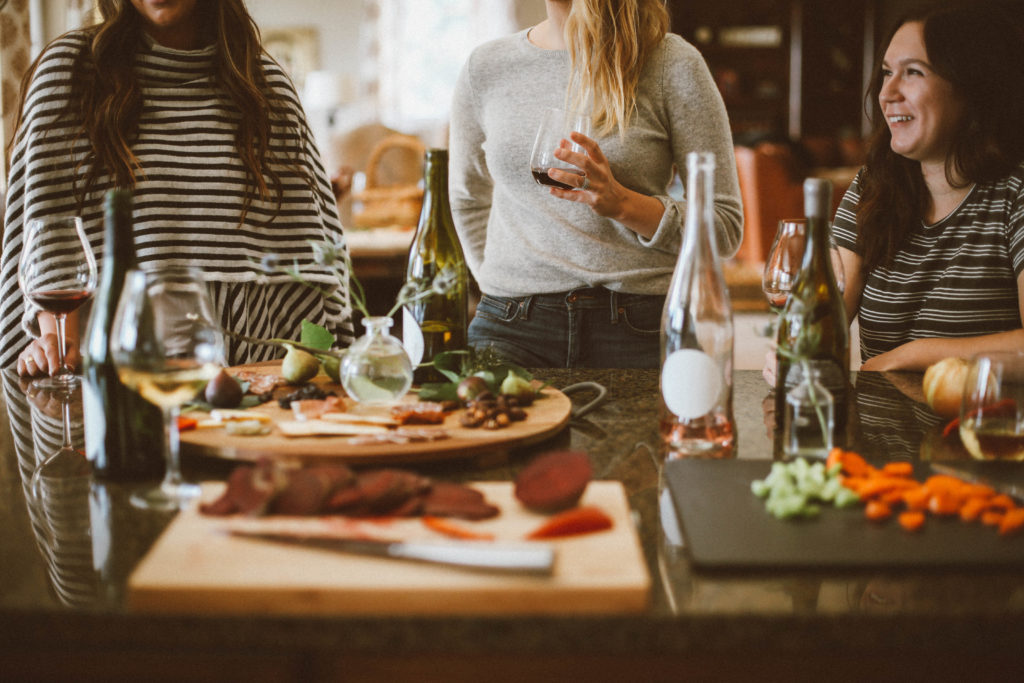 Satay
Who says good food has to be complicated? Satay is simply grilled meat with ketupat (rice). It also has a side of peanut sauce and chilli. The two common types of meat used are chicken and pork. You can find this delectable dish in various stalls and restaurants.
Bak Kut Teh
This pork, herbal broth is a breakfast staple and for some a cure for a hangover. Its name literally means "meat bone tea," but strangely, tea is not one of its ingredients. You can find two styles of bak kut teh which are Hokkien and Teochew.
Soy Sauce Chicken
This chicken dish rose in popularity because of the one Michelin star Liao Fan's hawker stall gained. This establishment sees long lines because of the delicious soy sauce chicken he makes. It is simple but delicious and definitely affordable. In fact, the stall offers the cheapest Michelin-starred meal in the whole world.
Hokkien Mee
This dish traces its roots all to Fujian's Hokkien region in mainland China. This is a famous "street food" that many locals and foreigners look for whenever they are in Singapore. The common ingredients of this delicacy include rice noodles, some pieces of pork, prawn and stir-fried egg.
You can find this dish in many hawker centres and stalls in the city.
These are some of the must-try dishes whenever you visit the country. Make sure to include these in your culinary itinerary. These provide you with a glimpse of Singapore's rich cultural heritage.