Those of you who are old enough to remember what the people looked like in the '90s can probably attest to the fact that the fashion trends of that decade have made huge comebacks over the past few years.
'90s fashion icons such as Winona Ryder, Jennifer Aniston, Kate Moss, Gwen Stefani, Alicia Silverstone, Will Smith, Johnny Depp, Brad Pitt, and others have defined the '90s look. From hip hop to grunge to the red carpet look, many elements from one of the most colorful and vibrant decades of fashion make their way back to mainstream today.
Proof that the Fashion of the '90s Is Back
1. Cardigans
Back in the day, cardigans are used to complete a look if you have a plain top, spaghetti straps, or a slip dress on. The updated version can be worn as a chic top, especially if you crop it and pair it with loose or ripped jeans.
2. Ripped Jeans
Speaking of ripped jeans, the grunge look is back with the return of ripped and tattered pants.
3. Sheer Dresses
'90s supermodel and fashion icon Kate Moss turned this style into a fashion phenomenon back in 1993 when she sported this look at a party. While this look may go down in fashion history, it looks like it will not be retired any time soon.
4. Denim Overalls
When the Olsen Twins were still big on TV, denim overalls were a huge thing back then. Now designers are giving young fashionistas a lot more stylish options instead of the plain denim jumpers that were popular back in the day.
5. Claw Clips
While these things are mostly used nowadays to hold your hair up in the shower so it won't get wet, the '90s saw a lot of ladies use this as a styling accessory. Friends star Jennifer Aniston is known to be quite a fan of claw clips.
6. Bandanas
If you're in the hip hop scene, you'd know that bandanas never went out of style. Although they were temporarily replaced by do-rags. But it turns out that using bandanas as a fashion accessory and not just on your head is turning out to be a big thing nowadays.
7. Cargo Pants
Cargo pants became outdated at the turn of the century, but they're making a comeback now. Bella Hadid was seen as sporting a pair of camo cargo pants with a stylish cropped jacket in NYC. With all the pockets and compartments cargo pants have, you really don't need your purse. How convenient!
8. Bucket Hats
Another '90s favorite, the bucket hat, has been seen on runways recently, most notably in 2018 at a Lacoste Fall/Winter show held in Paris. While it may be a bit divisive as a trend, they looked amazing when they used it for that show.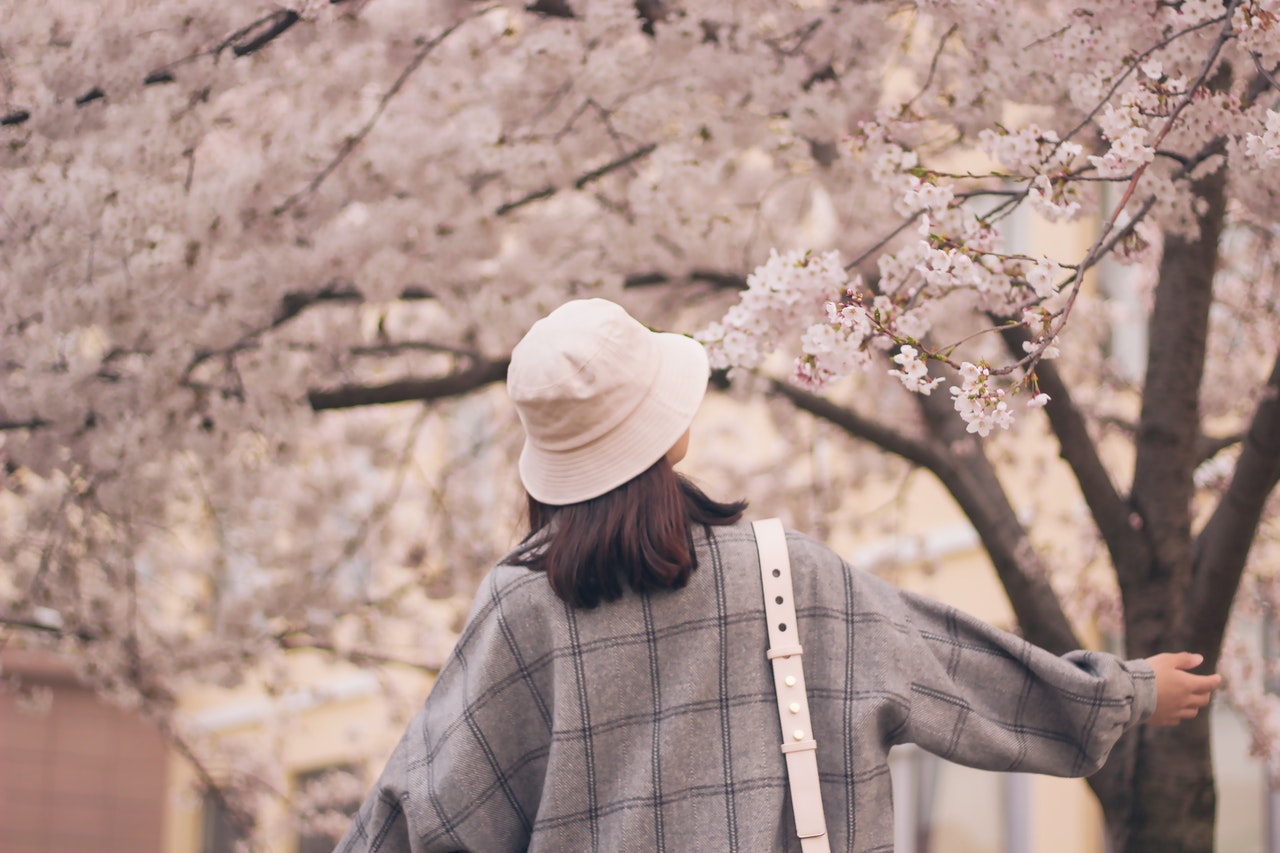 9. Combat Boots
One of the staple footwear that really defined the '90s, other than Sperry, Cole Haan, and Dockers' shoes, were Doc Marten's combat boots. Back then, the colorways were limited, but it totally went well with whatever you put on.
10. Fanny Packs
Although fanny packs were just a spillover from the '80s, many folks who grew up in the '90s still used them because they were very functional. Over the past couple of years, younger people have started using fanny packs as a fashion accessory and not just a pouch to put some stuff in.
11. Double Denim
People sporting denim pants and denim shirts weren't an uncommon sight before. The double denim look didn't look redundant. In fact, it made for a very clean and streamlined appearance, which was why it became popular. We guess that it's making a comeback today for the very same reason.
12. Checkered Shirts
Checkered shirts were a staple in almost everyone's wardrobe back in the good old '90s. It looked great when worn buttoned down and tucked as casual wear. It also looked great unbuttoned and left open. It even made for a great accessory tied around the waist.
13. Crop Tops
Another trend from the '80s that spilled over to the '90s were crop tops. The thing was, crop tops during the '80s were worn by both men and women, but in the '90s, the men somehow became conscious of their midsection and decided to cover them up and leave the exposed-belly look to the fairer sex.
14. Retro Kicks
Retro kicks are back and hotter than ever. Jordans, Superstars, Stan Smiths, and other popular sneakers are a hit amongst sneakerheads today, especially now that there are many amazingly unique colorways and designs.
15. Windbreakers
Windbreakers were a thing back then. They were paired with almost all jeans (baggy or ripped), sweatpants, cargo pants, and shorts. Not only are they functional during colder seasons, but they also give you an instant sporty look.
These are just a few of the trends from the '90s that this younger generation is catching on. For those kids who grew up in the '90s, you can take out your grunge outfits, baggy pants, and Timberlands from your closet and proudly rock your decade's look once again.