For some people, what they wear on their wedding day is the least of their concerns as long they're getting married to the right person. But some will fight tooth and nail to find the perfect dress, specifically because most people only get married once in a lifetime.
You see, that dress is more than a dress — it's what they are going to wear when they marry the love of their life, it symbolizes the beginning of their new lives together, and it's what they will see every time they look back on their wedding photos. So yes, that dress is much more than just a piece of clothing.
And you can't blame the brides for wanting to look beautiful while wearing the dress of their dreams on their special day because that doesn't happen very often. That's why finding the right dress is among the top priorities of any bride during wedding preparations. It's almost like a rite of passage for brides everywhere.
However, just because finding a dress is a priority doesn't mean it's easy. Brides can also be overwhelmed by the sheer amount of options they have for their wedding dress, and it can all be affected by several factors like price, size, material, or design, to name a few.
This would be so much easier if you can wish for a one-of-a-kind custom wedding dress from your fairy godmother and wear that when you get your fairy tale ending. But not everyone can be a Disney princess. Finding the perfect dress can be both exciting and exhausting, so look out for these signs because you might have already found it:
Sign #1: You can't stop thinking about it
There could be plenty of reasons why something keeps invading your thoughts, and most of the time, it's because you've grown fond of it. If you've found a dress that you can't stop thinking about because you want to show it to everyone else, chances are you've already found the perfect dress.
If the thought of you wearing that dress while walking down the aisle is the subject of your dreams, you can take it as a sign that it's the perfect gown for you. So, go and get yourself that dress before you lose your chance because that may become a regret later on.
Sign #2: You keep comparing everything to it
If you're trying on different dresses but keep comparing all those options to that one particular gown, you may have already found the right one. Continuing your hunt even if you have your heart set on "that dress" to keep your options open will only be a waste of your time.
That's because you're treating that specific dress as your standard. That dress has become your point of comparison, which means that anything else won't make you feel the way you felt while wearing it. So, before you become regretful, go and get your dress.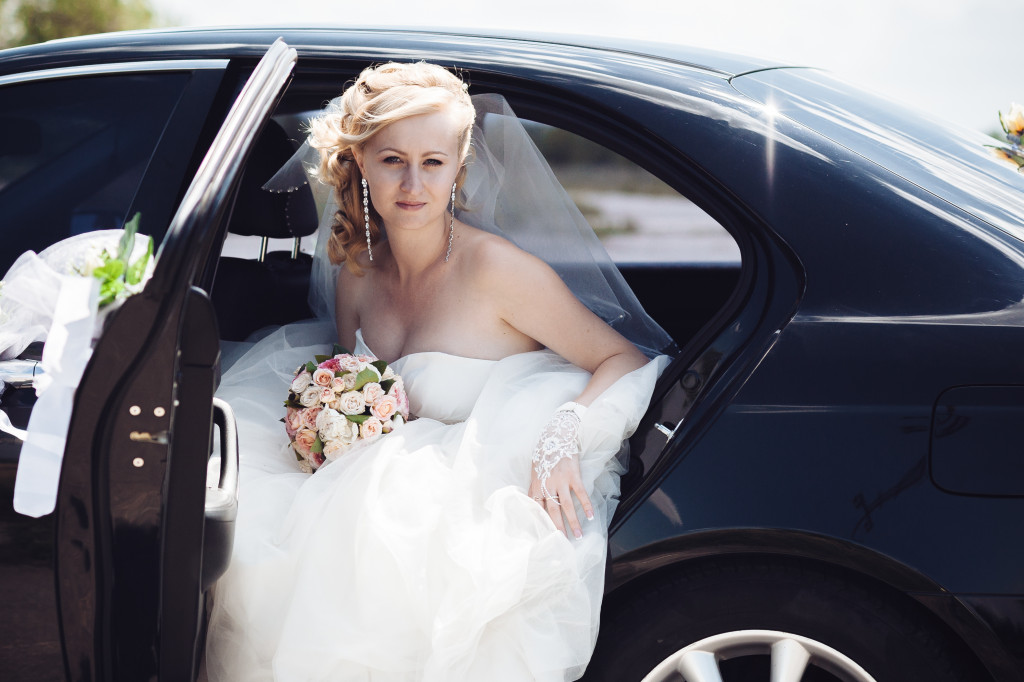 Sign #3: You feel beautiful and comfortable while wearing it
Arguably the most important factor that you have to consider when buying a dress is how you look in it. Your dress should make you feel like you're the most beautiful woman on earth. However, it must also feel like the perfect dress, which means you should be comfortable wearing it.
A good dress will mean nothing if it's painful to wear because that in itself can ruin your special day. This is especially important if you don't plan to change outfits after the ceremony and before the reception because that can take a toll on your physical health.
Don't hurt yourself while trying to look your best because it won't be worth it. Your wedding could be your only chance to experience such a ceremony, which means that you should be able to enjoy it to the fullest. So, if you find a dress that will make you feel both beautiful and comfortable, keep it.
Sign #4: It's within your spending budget
And finally, if the dress of your dreams falls within your budget, that is a sign from the universe telling you that you have found the perfect one. Imagine that after searching and trying on so many dresses that you've lost count, you came across this particular dress that speaks to you.
The dress price shouldn't be your biggest deciding factor, but then again, you have to be realistic. You shouldn't skimp out on your wedding dress, but it's also not worth breaking your bank over. So, when you do find a good dress that's within your price range, don't let it go.
Finding the perfect wedding dress can be overwhelming because you have an abundance of options. But by looking out for these telltale signs, you can eliminate the options that don't make the cut from your list to make the job easier. In no time at all, you're going to walk down that aisle wearing the perfect dress of your dreams.