"We do not remember days; we remember moments."
The statement above couldn't be any more real when it comes to the most important events in our lives. You might remember the moment when you travel for the first time with your friends, but you can hardly remember the exact date of each moment that had happened.
But a wedding is different. You remember both the moments and the date. It is a once in a lifetime experience. A wedding is an extravagant moment that not only you will recall the moment but also your loved ones; your significant other, your family, your close friends, and your other relatives.
Each wedding has its own story. How do you want to remember your story?
A Long-lasting Memory.
After your wedding day, it is not the number of flowers and bouquets that you will remember. Even most likely, you will forget about the menu of the catering. If you wish to recall the joyful day of your marriage, you might recall them through the song that was played during your first dance, through the documentation of your wedding, and most importantly, through the symbols that will remind you of that day:  wedding bands for her and him, your wedding dress, and even that wedding photo.
Choosing the first dance song might require an extra effort: you might have many songs in your playlist, and you don't know how to pick the one–or you might have none. The tip is to use the song that means a lot to both of you. It could be the song with the lyrics that you can relate to the most or the song that was played on your first date with your significant other.
The second important thing to note is to choose your wedding photographer and videographer wisely. Make sure they will capture every moment perfectly because that's how you will remember your wedding day in the future. It might be quite pricey, but the result will worth it.
Last but not least, is your wedding band. Why is it important? Because your wedding outfit will most likely be stored and covered with dust in six months after the marriage. The bride's wedding tiara is not for daily use. Therefore, the wedding band is different. You can wear it every day. You can look at it as a reminder of your commitment, also as a reminder of the joyful wedding day that you had with your significant other.
Make sure to choose the perfect things for your long-lasting memory and spare no regrets in your future.
A Joyful Marriage
The fear of having a failure in marriage life might come a few months or even a week after your wedding day. Marriage is more than saying wedding vows; it is more than fabulous events with expensive spending. It is the unification of two families. It is the moment when you commit to someone for the rest of your life. Marriage means sharing responsibilities and taking care of one another.
Everyone wants to remember their wedding day as a joyful day. So if you want to keep your marriage a happy one, you should do the following things so you and your partner could sail through the difficulties of marriage with ease.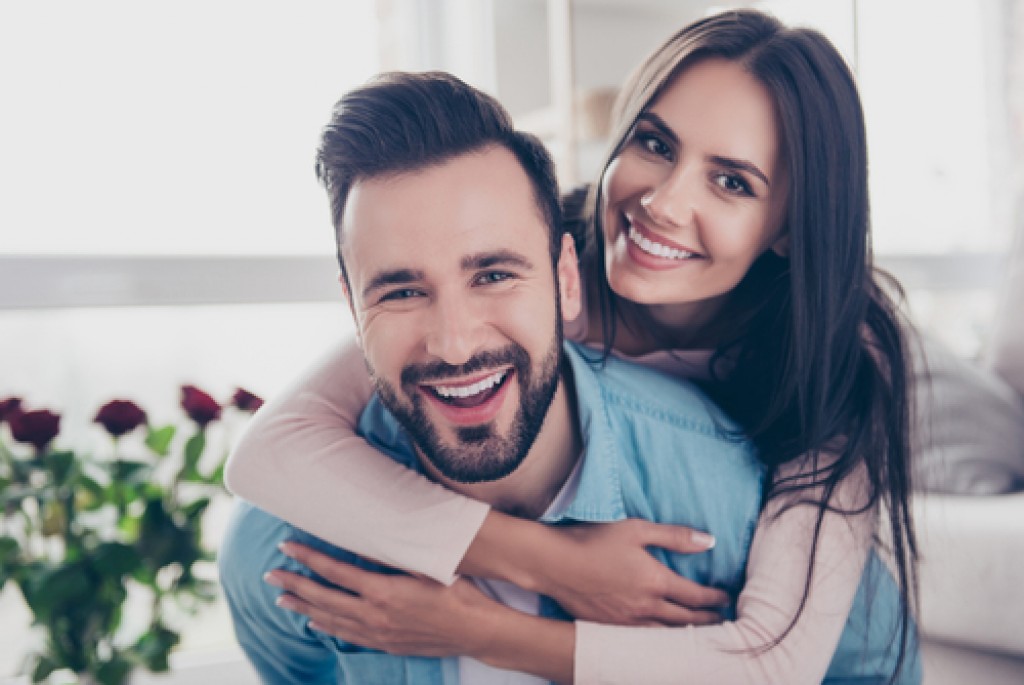 1. Communicate.
The key to a long-lasting relationship is your communication. The way you share your thoughts matters, not only the ideas and topics you discuss with each other. Through communication, you will feel connected to your significant other. If you prefer to keep the problems to yourself and endure the unpleasant things related to your relationship alone, then it is dangerous for your marriage.
If you keep all the problems to yourself, it might inflict a bigger conflict for the other day. It is better to discuss the matters openly and to know each other thoughts to make a proper decision.
There might be some conflict of interest in your discussion, but this is when your ego management matters the most. Your will to listen and to understand would be very helpful to manage proper communication.
2. Discuss the differences between wants and needs.
Financial problems are often the cause of a failed marriage. It is not only 'how to gain money' that's important, but also how to manage them and make sure that the combined income could fulfill the household needs.
When one of you failed to manage your finance, it might lead to a severe wedding failure. If you decide to have a child, it is very important to discuss the way you want the child to be taken care of. The responsibility of raising a child is a crucial matter to be discussed. It will give a big impact on the growth of the child. Marriage means sharing each other responsibilities, especially when you have a child. Know what you should prioritize, so you'll both achieve your goals.
3. Identify your goals as individuals and as a couple.
The same goal doesn't always mean how you want to view your marriage four decades starting from now. The goal is about each of the milestones in your married life. It's about having children, whether both of you will focus on your careers, and how you could achieve all of these. It is not wrong to 'go with the flow' and wait for the things to 'work their way out'. But deciding your marriage goals is an important step to set a clear foundation for your relationship.
A wedding is not the goal of your journey; it is the start of your new life with your new responsibilities. Start your new life with strong foundations; answer those questions when you start to wonder what your marriage life would be. You will find a lot of wedding preparation advice, but don't forget to prepare your long-lasting memory. Create your own story, design your journey.