Perhaps because of the pandemic, you spend more time at home. You can even skip your routine visits to the hair salons and cut your hair yourself.
While the goal is noble, cutting one's or your family member's hair isn't as easy as you think. To give yourself some confidence and increase your chances of doing it right, get rid of these myths from your mind first:
1. No Problem, I Can Use My Kitchen Scissors
You might be one of those who don't understand why stylists or hairdressers use a bunch of similar-looking scissors. Why would you then spend on them now when you got some in your kitchen or craft room?
There's an excellent reason why professionals invest in high-quality shears. These pieces of equipment are sharp to cut through hair strands. Regular scissors are blunter that they only create split ends, which might lead to more severe hair damage.
2. Regular Haircutting Scissors Will Do
Did the first point convince you to use a haircutting scissor? Then, that's good. But wait, don't pick the first pair of professional scissors you see. You might end up owning the wrong kind.
Haircutting scissors look the same at first glance, but they have subtle differences in design and purpose:
Dry cutting scissors – These are ideal for people who prefer to cut their hair dry. Salons trim or style hair that's either wet or dry. Wet ones can be easier to control, but the dry one helps hairdressers see the shape of the hair more clearly. A dry cutting scissor holds the edge well during this time.
Long and short scissors – Hair-cutting scissors can also vary in length. The shorter ones are better for blunt cuts when you need to create a straight line. You can use longer scissors for efficiency.
Shears also differ from thinners, which you need if you're looking for textures. Many of them have various-sized teeth, depending on the look you're aiming for.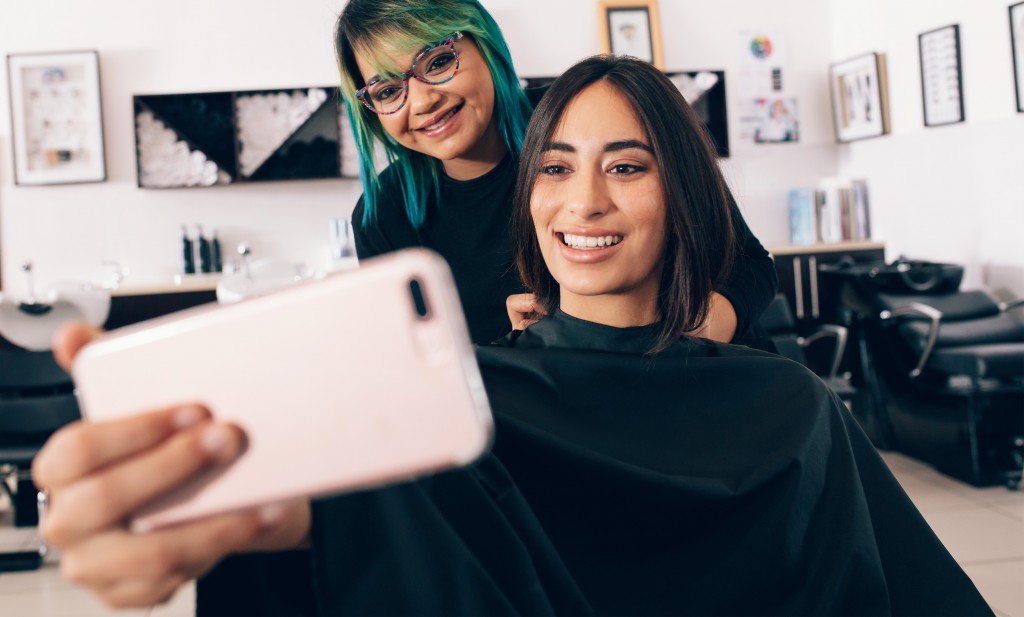 3. Drawers and Tin Cans Are the Best Places for Scissors
A pair of professional shears might be what you need to look and feel good amid the pandemic. You want to make sure you're taking care of them properly. This also means you must not stow them inside cupboards, drawers, or tin cans.
While most of these are already stainless steel, they can still experience damage when exposed to other objects, including becoming blunt. Plus, they can be dangerous to kids who accidentally get ahold of them.
If you can buy some shears, you might as well invest in a case. Some of them can accommodate one or two, while others are ideal for keeping a set. You can also choose your preferred design. Either way, they're easier to store, protect the blades well, and keep everyone safe.
4. The Easiest to Cut Is the Fringe
Fringes can help frame the face beautifully, and they can change a look fast. But just because it looks simple doesn't mean it's easy. Cut it wrongly, and you must deal with the most awkward-looking set of bangs for the next few months. You cannot hide them, after all.
If you can't wait to cut your fringes, then you better take some direction from a professional. Don't forget to do it while you're in front of the mirror so you can see the effects after doing each step.
Hopefully, with the myths out of your system, you will learn to take haircutting more seriously, beginning with buying the right tools.