"I'm not like a regular mom. I'm a cool mom."
Amy Poehler's famous words on the 2004 teen comedy film Mean Girls remain iconic. The blonde mom of two always looks her best, not a hair out of place, as she tries to keep up with the busy lives of her daughters. You don't have to release all your inhibitions the same way Poehler's character did just so you can be a cool mom, though. You simply have to learn how to take a step back and look after yourself.
There are many ways for you to pamper yourself from the comfort of your own home.
Turn your Bathroom into a Spa
The bathroom is a safe haven for many moms. It's where you spend quiet mornings while the kids are still asleep and you have time for a long hot shower. And if you have a tub, you can spend some nights soaking in a relaxing bath. So, stock up on your favorite bathroom products for those special spa nights.
From your go-to skincare products to your dependable haircare serums to your irresistible bath bombs, fill up your bathroom cupboards with your home spa essentials. They're something to look forward to at the end of a long day, week, or month.
Transform the Living Room into a Cinema
Who says self-pampering routines can't include anybody else? There's something great about spending time for yourself without the constant chatter of your kids or the pitter-patter of their feet. But you can totally treat yourself while still spending quality time with the little ones and/or your partner.
You can simply sink into the couch with a tub of your favorite ice cream while you binge-watch your favorite TV series. Or you can set up a cozy blanket fort and snuggle up with your family for a special movie night. The latter idea will definitely boost your coolness level for the kids.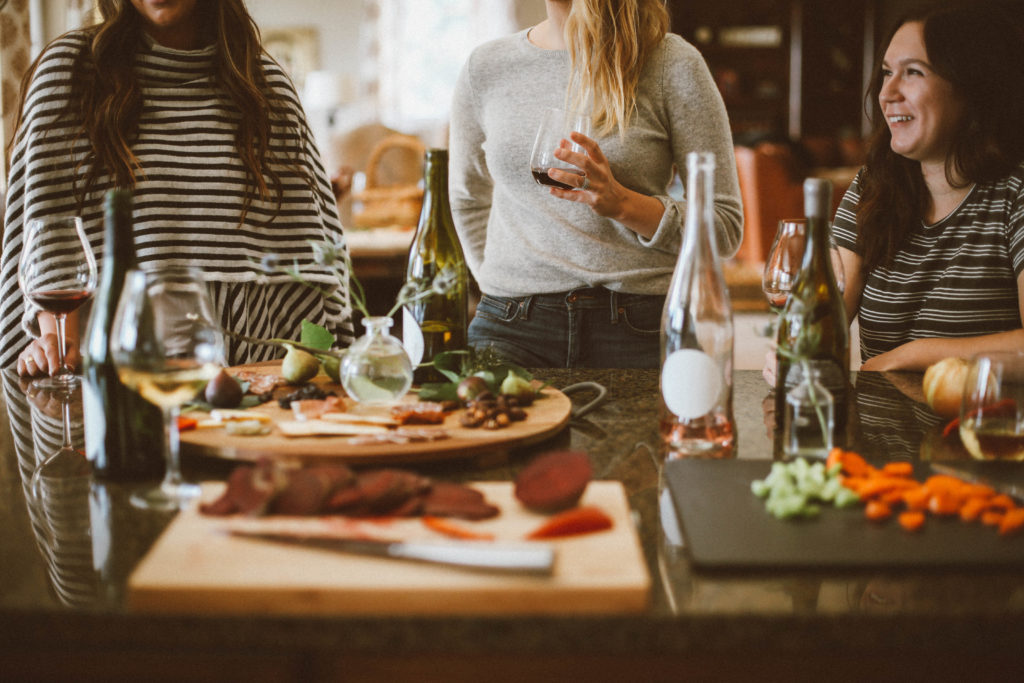 Treat Yourself to Something Tasty
Kitchen duties aren't always a messy affair. Prevent your kitchen time from being a dragging chore by turning it into your personal culinary laboratory. Experiment with different ingredients and discover a dish that can be your specialty. Bring out the passed-down recipes and indulge in your favorite childhood flavors. Feel like the best chef in the world by trying to outdo what you see on those cooking shows.
Baking and cooking can be a great stress reliever. So when household duties get a little bit too much and you feel like you're losing your cool, why not try making that recipe you've been craving for?
The Best Way to Stay Cool Is to Be You
As a mom, you want your entire family to be happy and healthy all the time. This sense of responsibility makes so many superwomen hesitate to make time for themselves. But you need to recharge so you can be the best and coolest version of you. You don't even have to go out just to pamper yourself.
If you're working from home, or if you're dedicating your time to raise the little ones, you can treat yourself to something nice without feeling guilty. Get creative with what you can do in the different living spaces around your house and remember that at the end of the day, there's more to you than being a mom.