Pets make great company. They provide warmth, security, entertainment, and overall well-being to the pet owner. They are stress busters to an exhausted, weary, and tired ordinary worker. Children learn responsibility, compassion, and empathy from owning one.
Statistics show that 95% of pet owners consider their pets a part of their family. Like any family member, they need food, shelter, medicines, grooming, and maintenance that have to be included in the budget. Unfortunately, some pet owners give up their pets for lack of financial means to sustain them. That is understandable with the rising cost of keeping a pet. The figures below will give you an idea of the cost of maintaining a pet:
$45- $100 – a routine check with a veterinarian
$25-$45 – cat or dog fecal exams
$20-$60 per month or $250-$700 per year – dog food
$15-$28 – cat or dog vaccination
$48.78 per month – accident and illness insurance of a dog
$29.16- per month – accident and life insurance of a cat
But while keeping a pet may eat a chunk of your budget, there are ways you can save. Here are practical and simple money-saving tricks you could explore:
Prevention is better than cure
This does not only apply to us humans but to our pets, too. An investment in health care can save you a lot of money in case your pet gets sick. Keep them healthy daily by doing the following:
daily exercise
watching what your pet eats
regular checkups and dental care
vaccination
fecal parasite exams
heartworm tests
Do not wait for your pet to show symptoms of illness before you bring him to the veterinarian. This could mean less expense for you. A worse condition may entail more expense.
Get a wellness plan
It may appear counterintuitive. But having pet insurance could save you big on the services like vaccines and parasite screening than paying for them separately. Also, you would feel secure in case of medical emergencies.
Getting a wellness plan while your pet is still small or young costs less than when it is older. They are still unlikely to have preexisting conditions. On the other hand, pure breed pet insurance has a higher premium.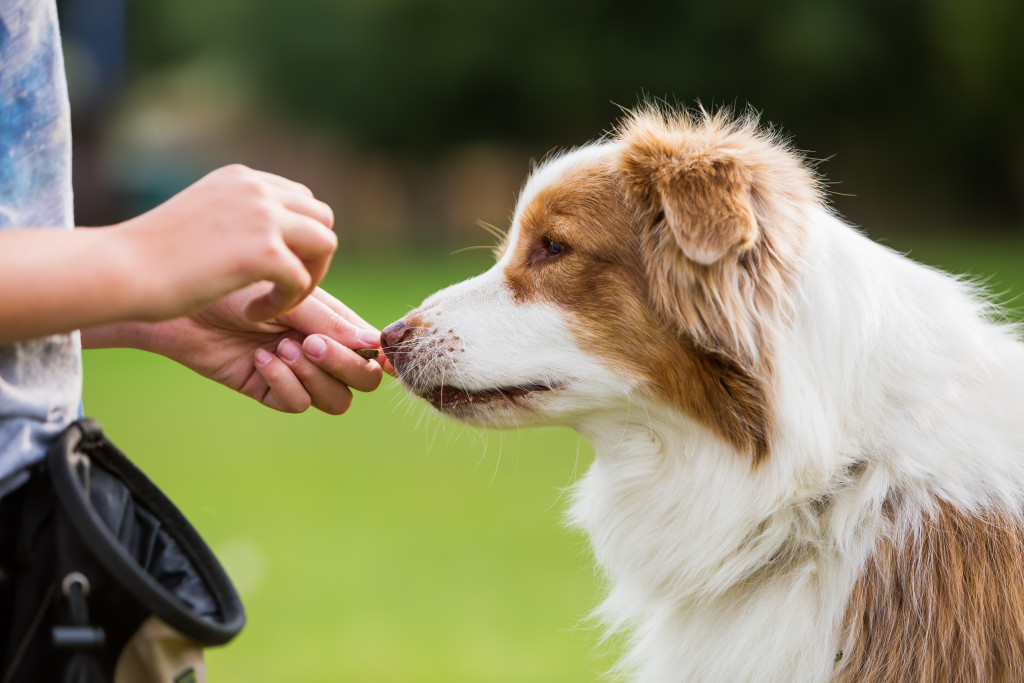 Find a low-cost vet
A vet's office, including its location, is one factor that contributes to the amount of the vet's fee. A posh office, fancier and state-of-the-art equipment does not guarantee superb service. Scout for a smaller practice but can deliver quality care without bells and whistles.
Learn to groom your pet
Most pets don't actually need monthly grooming. Instead, you may bring them to grooming facilities every couple of months. Dogs, specifically, do not need their fur cut off periodically. Giving them a good scrub and daily brushing is good enough. Search for online tutorials on how to give them a haircut. Just make sure you are using properly curved and sharp dog-grooming scissors. Learn how to cut their nails too.
Consider the kind and size of a pet before you decide to bring home one. Different breeds and sizes have different needs. A sophisticated designer dog requires costlier grooming.
Save on dog food, treats, and toys
Toys provide mental stimulation and brain exercise for pets. DIY treats or toys would bring the same joy and excitement to your pets. They are cute, yes. But do you know that you could save $25 to $150 per year if you make your own toy pets? Tap into your creativity.
Go on a canvass
It is safe to get a prescription from your veterinarian. Buying from him is costlier because they usually put a 50% mark-up. Check online for cheaper medicines. They offer low prices because they buy in bulk and charge a lower markup. Just make sure that the medicines are dispensed by a registered pharmacist.
Choose the right food
A premium brand of food doesn't mean it is the best. There is actually no big difference between a cheap and premium brand provided that they are complete and balanced. A healthy animal needs no special food. To save on food cost, you can do the following:
Buy in bulk
Join a rewards club
Avail of discount coupons
Make your pet food
Stockpile when they go on sale
Serve only the right amount of food
It is fun, rewarding, and even healing to keep a pet. They can give you unconditional love and loyalty. However, maintaining them could make a dent in your pocket. But there are cost-saving measures you could adopt without compromising your furry-haired puppies or your fluffy cat's health. It only takes a little creativity and resourcefulness.