The UK is a very popular destination for travelers, and it's not difficult to understand why. The country has so much to offer- from beautiful landscapes to rich history, charming villages, and diverse culture. But before you pack your bags and head off on an adventure through the British countryside or London town, there are some things you should know about traveling in the UK that might make your trip easier.
What type of visa do I need? What is the culture like? Do I need any vaccinations before going there? It all depends on where exactly you plan to travel within the United Kingdom (England, Scotland or Wales), but this article will give you information about traveling throughout Great Britain as a whole!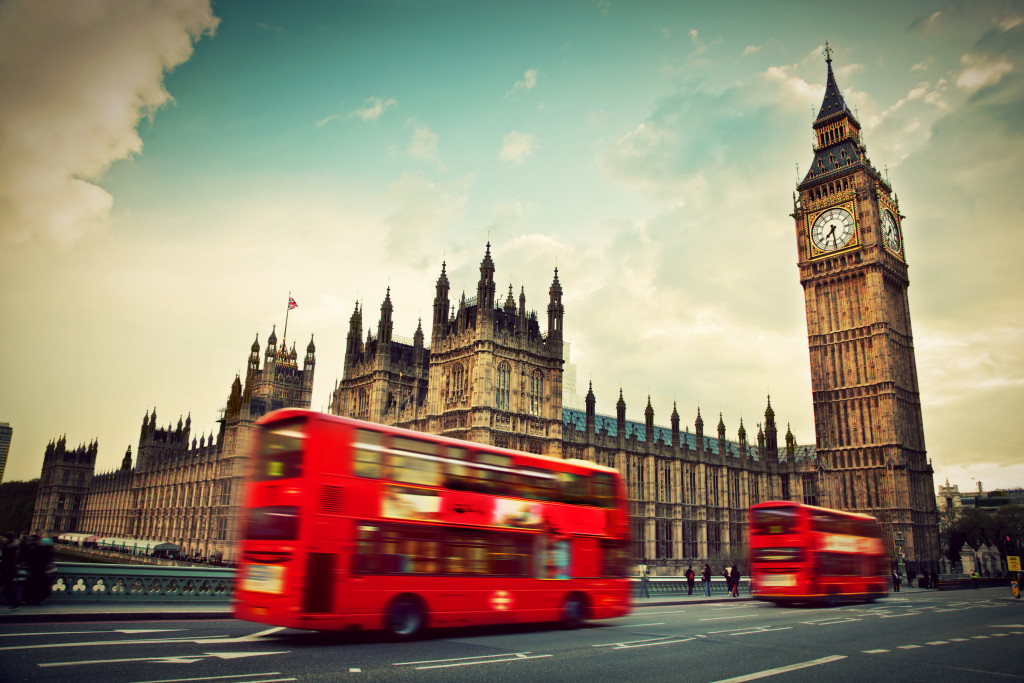 What type of visa do you need to travel to the UK:
There are a few different types of visas that you might need when traveling to the UK, depending on your nationality and the purpose of your visit. The most common type of visa for visitors is the 'general visitor' visa, which is valid for six months and can be used for tourism or business purposes.
What is the culture like in the UK:
The culture in the UK is diverse and ever-changing, with a rich history that has been shaped by immigrants from all over the world. There is no one "British culture," but rather a mix of different cultures that have come together over time. This can be seen in the food, music, art, and architecture throughout the country.
If you're interested in experiencing traditional British culture, there are plenty of places to visit throughout the UK. For example, you can explore old castles and villages in Scotland, visit the lively pubs in London, or sample some of the delicious cuisines at an English tea party. However, it's important to remember that the UK is a multicultural country and you can experience a wide range of cultural activities here.
What should you expect when arriving in the country:
Accommodations:
There are a variety of accommodations available for travelers in the UK, from camping and hostels to hotels and B&Bs. If you're looking for a cheap and easy option, hostels are a great choice and can be found in most major cities and towns. Camping is also a popular way to travel in the UK, with plenty of campsites located in beautiful areas around the country.
If you're looking for something more comfortable, there are plenty of affordable hotels and B&;;Bs throughout the UK. You can find great accommodations in central London and other big cities, and there is a wide range of accommodations available in the countryside as well.
If you're planning to stay in London for three months or more, you should definitely explore your options for renting accommodations – especially if you want to live downtown or near other popular tourist destinations! It can take some time to find accommodations that work for you, but if done properly it can be a very rewarding experience.
Transportation:
The public transportation system in the UK is one of the best in the world, and it's a great way to get around the country without spending a lot of money. There are trains, buses, and ferries that can take you almost anywhere you want to go, and the best part is that most of them are very affordable.
If you're planning to travel within the UK, it's a good idea to purchase a BritRail Pass. This pass allows you unlimited travel on most trains throughout Great Britain for a set number of days. It can be used for short trips or long journeys, and it's a great way to see as much of the country as possible.
Food and entertainment:
The UK is a great place to eat, with a wide variety of cuisines from all over the world. There are restaurants and pubs serving food from every continent, so you're sure to find something that appeals to your taste buds.
If you're looking for a cheap and easy meal, head to a pub for some traditional British pub food. You can find fish and chips, bangers and mash, or shepherd's pie on most menus, and it's usually a hearty meal that will fill you up for the rest of the day.
If you're looking for something more exotic, try some of the delicious cuisines from Asia, Africa, or South America. You can find great Afghan, Ethiopian, and Mexican dishes in many parts of London. There are also plenty of Indian and Chinese restaurants throughout the UK if you're craving some familiar flavors or just want to try something new!
The United Kingdom is a beautiful country with lots to see and do, so it's definitely worth a visit if you have the chance! There are some great things to do in big cities like London, and even more activities just a few hours outside of the city.