Choosing an engagement ring might not be as hard as picking a wedding band. Most of the advice you will come across will, after all, focus on the engagement rather than the wedding ring. When you walk into a shop, therefore, the terms you come across in reference to a wedding ring might seem confusing.
One of these is the ring's profile. This denotes your ring's shape from a cross-sectional view. The profile you choose from the available white gold wedding rings for her will determine your wife's comfort. It will also determine the ring's ability to withstand various elements which might damage it.
The following are some of the popular wedding band profiles for ladies currently.
Court Profile
A court profile is the conventional one for wedding bands. It features an elegant curvature on its interior and exterior which makes the ring comfortable to wear and withstand a range of elements which would otherwise destroy it. Court profiles are unisex and come in different styles and weights.
They are hence the most commonly used by couples who want to create matching wedding bands. When used for ladies' wedding bands, the profile has a nice and slim width compared to the full and thick style of men's rings.
Flat Profile
The flat ring profile features a flat exterior and interior. It is considered a contemporary profile choice for wedding bands more so when comprising a large width and chunky depth.
Moreover, the flat interior of this profile means that it will form a tighter and more comfortable fit around the finger compared with other options. Unfortunately, a flat ring profile might not be the best choice for ladies who lead a hand-on and active lifestyle since it can easily get caught in machinery and clothing.
D-Shaped Profile
This closely resembles the classic court profile but has a flat interior rather than the rounded one seen in the latter. It is hence perfect for ladies who want the traditional look of the classic court profile but are also looking for the close fit a flat interior profile offers. D-shaped ring profiles suffice for active ladies owing to their streamlined design.
Grooved Profile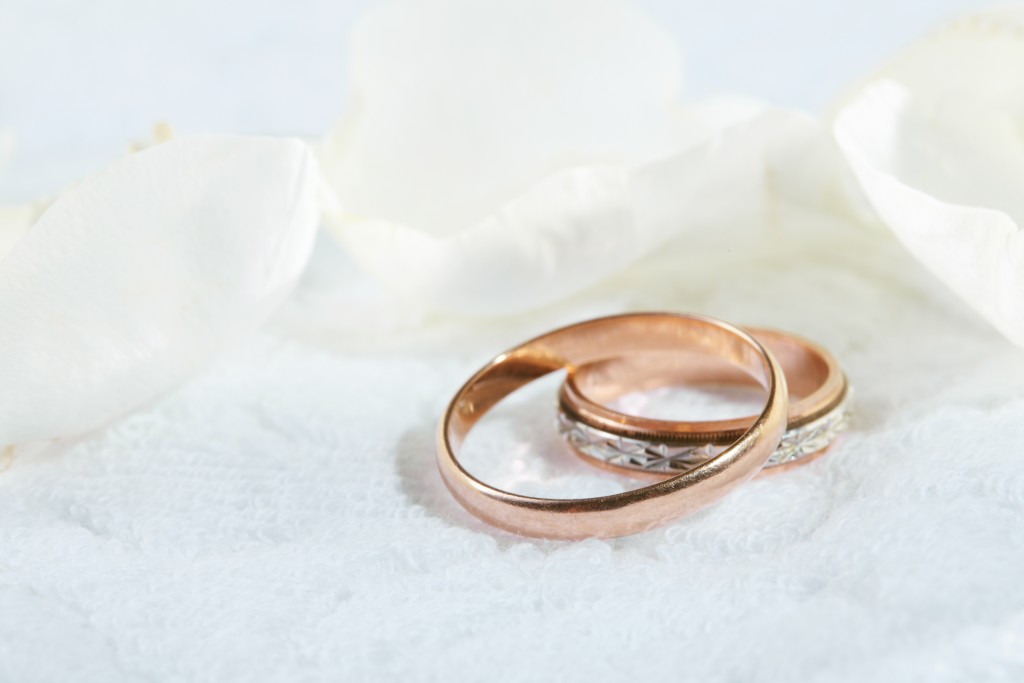 This features a small groove around its outer edge to guarantee a comfortable fit. A grooved wedding band profile is designed for active ladies looking for a stylish wedding band. This profile also pairs well with the diamond commonly used for engagement rings since it reflects its shine.
Concave Profile
This heavily borrows its design from the beveled one. A concave ring profile will feature a subtle and yet elegant outer curve on the main outer surface of your band.
The curve will add an interesting dimension to the feel and look of your ring and match most engagement ring designs. This profile is ideal for those who want their wedding band to stand out.
Even when carefully chosen and well-maintained, the above ring profiles might still chip or get damaged from various elements. When this happens, it is essential to get a professional and certified jeweler to handle the ring's repair. This will guarantee the profile remains intact and minimize the frequency of repairs to your wedding band.