When trying to achieve a soft natural makeup look, the first step is creating the right skincare routine.
Using the right color of foundation and concealer means a half job done.
The secret to the soft natural makeup look is highlighting, contouring, and adding the right amount of blush.
The power is in the look – soft and subtly defined eyes and eyebrows that follow your natural shape and line.
If you don't want to take off your day makeup to do your night-out glam, simply touch up any imperfections.
Have you heard of the "clean girl" makeup look? It's all about soft natural makeup that gives off an effortless yet glam look. It's characterized by clear skin, softly defined eyebrows, subtle face contour, a natural pinkish or peachy flush, and softly defined natural lips.
Simple and natural yet glamorous it'll make you look stunning and unforgettable whether it's for work, coffee with friends, brunch, or a night out.
Even though it sounds simple, there are several steps to perfecting the "clean girl" look. Here's your ultimate step-by-step guide to help you achieve a soft natural makeup look that enhances your natural beauty and radiates everyday glam.
Prepping the Canvas: Skincare Routine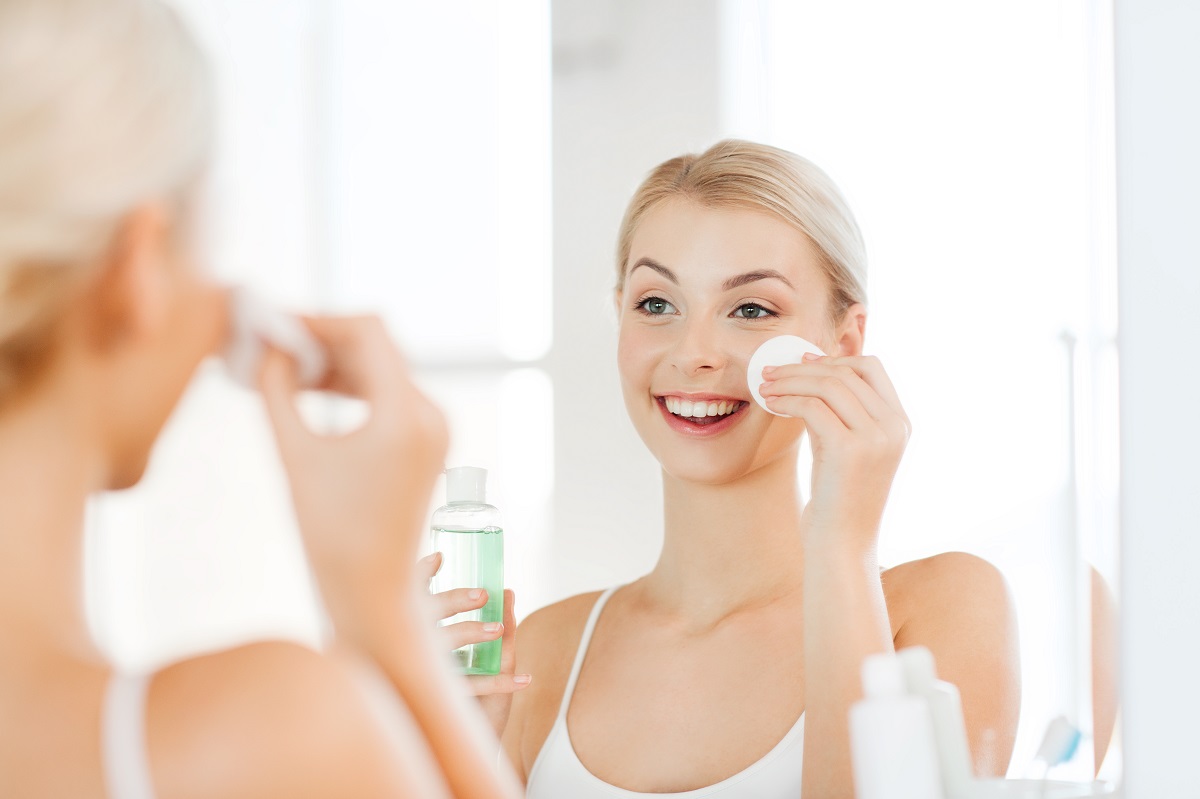 Achieving the soft, natural look requires having a skincare routine tailored to your skin type. Having a soft, natural look means, first and foremost, having healthy skin.
The first step you have to take is to clean your skin and pores by using a cleanser.
After that, apply some toner to balance your natural pH, minimize your pores, soothe and calm your skin, and lightly hydrate it. Your final step is to use a moisturizer in order to gain that natural softness and glow and keep your skin moist.
If you have normal skin, you should look for foaming or cream cleansers and hydrating or refreshing toners. If you have dry skin, you should go for a hydrating oil cleanser combined with a moisturizing or hyaluronic acid toner. But If you have oily or acne-prone skin type, go for a gel cleanser or tea tree oil cleanser in combination with an exfoliating or mattifying toner.
Choosing the Right Base: Foundation and Concealer
Selecting your perfect foundation and concealer is crucial. So, how do you make the right choice?
The first thing you need to do is to learn your skin tone and undertone. This will help you choose the shade that perfectly matches your tan.
The easiest way to do it is to check the color of your veins. Green-colored veins mean you have warm undertones, blue veins are a sign of a cool undertone, while having bluish-green veins means you have a neutral undertone.
The second step is to choose the right type of product for your skin type. So, if you have normal skin, look for liquid foundations. If your skin is naturally dry, you need a hydrating foundation. But if you have oily or acne-prone skin, you should look for oil-free, water-based, or mat foundation.
For a soft natural makeup look, lightweight and natural-finish foundations are a must. The power these types of foundations have is their light coverage effect, which is perfect for achieving a natural imperfection-free look.
The next step in achieving the natural yet flawless look is to use concealer to hide any imperfections. You can use it to cover subtle blemishes, dark circles, acne scars, etc.
This simple step will give your skin a natural finish.
Achieving a Subtle Glow: Highlighting and Contouring
To have that natural soft makeup look, you need to highlight some parts of your face using a creamy or powdered highlighter. Use just enough to enhance your best facial features.
You do this by applying it at the top of your cheekbone, under the eyebrows, in the inner corners of your eyes, and of course, a little bit on your nose and upper lip. The technique you want to use to have that soft natural glow makeup look is to apply it with a thin brush while grabbing only a small amount of the product. Don't forget – you can always add more product If needed!
The next important step is to subtly contour your face shape. Whether you go for a creamy or powder contour, or even for a stick contour, make sure you use a contouring brush. To achieve that natural and flawless look, simply apply the product on the brush and then on your face with easy and gliding movements.
The reason you want to contour your face is to perfectly define your natural lines and shape and to give a little deepness to certain points. There are several points where you apply your contour – on your forehead, slightly under the cheekbones, on your jawline, and on your nose.
Using these two steps will give you that beautiful natural makeup look.
The Power of Natural Eye Makeup
When going for the natural soft makeup look, using natural, neutral, and earth eyeshadow palettes is a must. These colors will help you create the perfect dimension while highlighting the points of the eye and creating natural depth at the same time.
The lighter colors of the natural palettes will help you create the base and highlight small parts of your eyes, while the darker colors are going to help you create the deepness your eye shape needs for soft natural eye makeup.
The next important step is using eyeliner and mascara in the right amount. Choosing a mascara that will give your lashes natural volume and length combined with a subtle cat eye is the key to achieving soft natural eye makeup.
Perfecting the Brows: Defined but Soft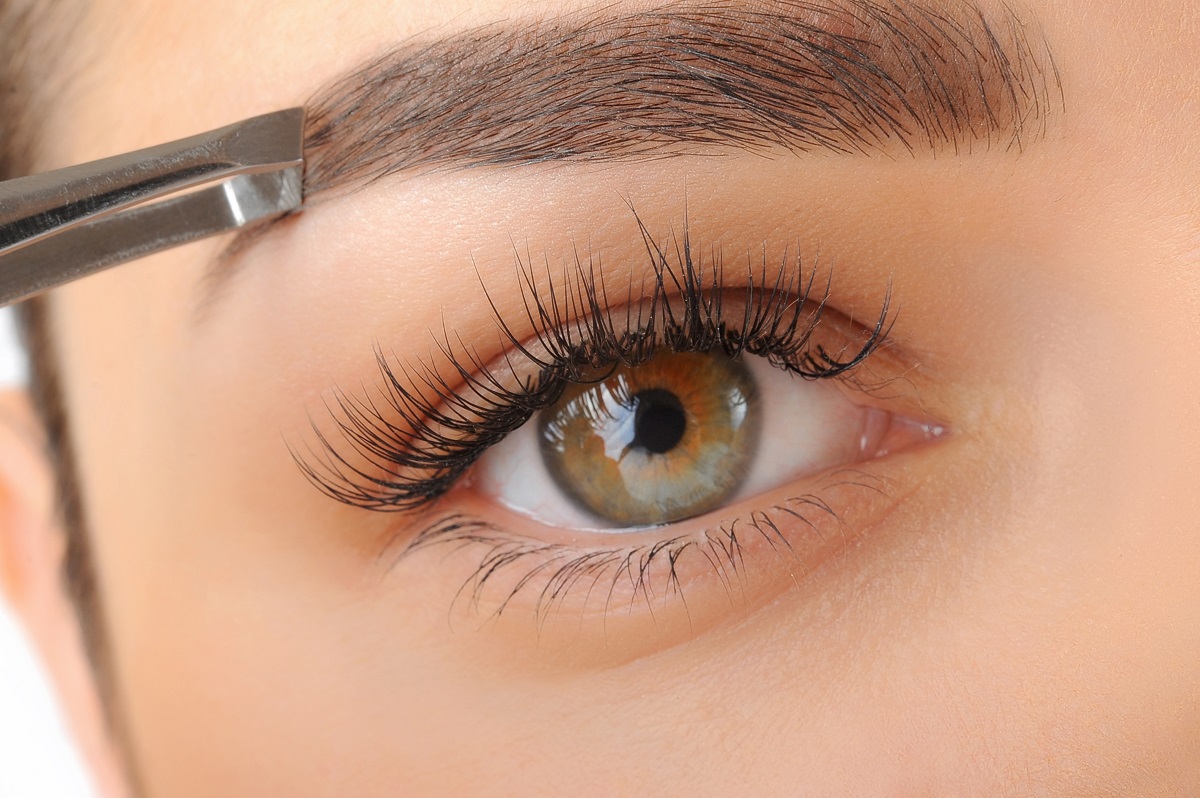 It's well-known that the eyebrows are the crown of the face, and having them shaped right will make your look even more stunning and glammed. But when it comes to styling them, we can all make mistakes regarding the right products, the right color or simply the technique.
To have that soft natural makeup look, you have to be brave enough to rock your natural brow shape. But even if you have plucked them a little bit more, there are ways to fill them in.
The first step in creating the perfect natural eyebrow look is to brush your eyebrows with or without using any gel product. Then, using a soft eyebrow pencil, you're going to fill in any gaps, only at the places where you've plucked your eyebrows a little bit more than needed.
To finish them off, you're going to apply eyebrow mascara to define them and make them appear thicker.
Soft Flush of Color: Blush and Lipstick
When it comes to the soft natural makeup look, giving your skin the perfect glow usually means using the right amount and shade of blush.
As we all know, there are plenty of makeup brands that have different shades of blushes and lipsticks, so we often get confused when it comes to selecting the perfect shade.
When it comes to selecting your natural blush shade, you want to choose the shade that perfectly matches your skin tone. Depending on your preferred colors, you can choose from light peachy-pinkish to deep peachy or even purplish colors. However, steer clear of ultra-pink shades, as they look unnatural and cakey.
Most of us would watch our moms and aunts apply lipstick growing up, and they'd constantly tell us that a good lip can transform the entire look. So, always make sure you have the right lip combo – lipliner, lipstick, and even lipgloss – to achieve that soft natural glam makeup look.
Whatever you choose, make sure it complements your natural look in the most glamorous way.
Natural Makeup for Different Skin Tones and Ages
Creating that soft natural makeup look means different things to different women. For example, if you have light skin, your makeup look should contain lighter shades. If you have a mid-dark skin tone, you should use slightly darker tones of the products. Finally, if you have a dark skin tone, you have to be extra careful to select shades that won't be too light on you.
If you're in your mid 20s or early 30s, to achieve this soft natural makeup look, you should go for light products. Use only the amount needed for covering any imperfections you may have, so that the natural glow of your skin shines through.
If you're in your mid 30s, early 40s, or 50s, make sure you use products that will cover the imperfections but won't be layered too thick to create creases. You'll achieve this best If you slightly contour your face and apply your blush for a pop of color and a vibrant look.
The Role of Setting Spray and Finishing Touches
The last step of your makeup routine is to use a setting spray to make sure everything is perfectly set and won't budge throughout the day.
If you have oily skin, it's best to finish up by using a little bit of transparent matt powder only in the places you need it. After that, you can apply your setting spray and be 100% sure that your makeup will stay the same in the following hours.
Natural Makeup for Special Occasions: Tips and Tricks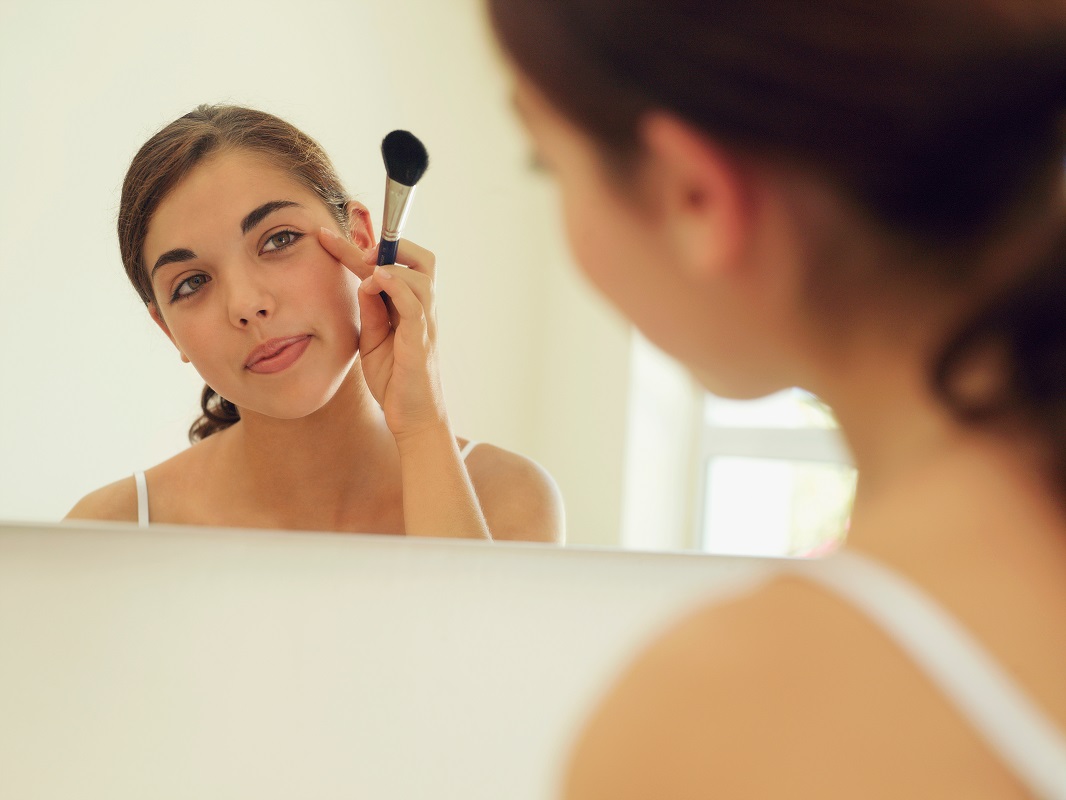 Let's say you have a special event to attend and want to look perfect. So, you've decided to go for a soft natural glam makeup look. But how is it different from the everyday look? Simple, you just have to choose what you will define the most.
Maybe you want to keep your look natural by only defining the shape of your face by simply contouring it more than usual. Maybe you want to put the focus on the eyes by simply using darker tones in your eyeshadow palette, adding a little bit more mascara and eyeliner, and curling your lashes.
Or, maybe you want to accentuate your lips by carefully outlining them using a lip liner in a bold color combined with one or two shades lighter lipstick.
Whatever you choose, you'll have that beautiful natural makeup look by not over-defining everything at once.
Day-to-Night Transition: Refreshing the Soft Glam
Going for a drink right after work and having to transform your look – we have all been there! There are several simple steps you need to do to transform your makeup look but still maintain the softness and glam.
Start with fixing your foundation by simply applying it where it's needed. Then, make sure the contour and highlighting are in the right place, and add a little bit of blush to your cheeks.
Continue with putting an accent on your eyes, but not too much, just as much as needed to make your eyes a little bit deeper using mascara, eyeliner, and a little bit of the darker eyeshadows or adding some soft glittery eyeshadows.
To finish your glam, add a little bit of lipstick and lipgloss – this will take your look to the next level. Don't forget the setting spray, and voila – you have the day-to-night transformation you need!
Soft Natural Makeup Look for Everyday Glam: Final Words
Achieving the soft natural makeup look always starts by prepping your skin and using a lightweight foundation and concealer. While doing this type of makeup look, remember that everything needs to be used in the right amount and applied as softly as possible. This goes for the contour, lip, eye, and eyebrow makeup.
Paying attention to the shades and finding the perfect shades tailored to your skin tone is crucial. This way, you'll achieve a natural makeup look while enhancing your best features with and embracing your natural beauty.
It may look like a lot of effort for a minimalistic look, but the key is in the practice. Constantly trying to master your makeup routine, trying different products to find out what suits you best and experimenting with different shades will lead to beautiful natural makeup looks every day.