Sure, we're all stuck at home because of the lockdown brought about by this health crisis, but it doesn't mean that we have to be miserable about it for its entire duration. Feel free to treat yourself to a few comforts and conveniences to make staying at home more fun and bearable.
We have listed down a few non-essential items you can acquire to make your home cozier and life under lockdown more manageable.
10 Items to Spoil Yourself with to Make Your Time under Quarantine Comfortable and Cozy
1. Cozy beddings
Since you no longer have to get up early for work, you get to spend more time in your bed. If you buy bamboo sheets and other types of cozy beddings, you are sure to sleep soundly and comfortably throughout the night. Say goodbye to those sleepless nights!
2. A record player
While music streaming services and digital audio tracks are widely available online, there's something magical about playing vinyl from a record player. It may be old school but it's still cool.
3. A subscription to a video streaming service
Unless your schedule is packed with remote work throughout the week, the easiest thing to do to pass the time is to watch videos and movies on streaming services. If you haven't subscribed to any of them yet, pick one that you like and sign-up for it.
4. Lots of books and other reading materials
If you're the type of person who would rather stick his nose in a book instead of watching TV or listening to music, then you have to stock up on plenty of reading materials. Books, magazines, comic books, and other reading materials will definitely come in handy for the next few weeks.
5. Some exercise equipment
Just because you're stuck at home doesn't mean you can't get your workout. Other than the typical bodyweight exercises, getting some exercise equipment such as yoga mats, a couple of dumbbells, resistance bands, jump ropes, and other smaller exercise equipment can help keep you fit and healthy during this period.
6. Chocolates! Lots of it!
Nothing brings one comfort the way chocolates do. It is one of the top go-to comfort foods of any generation. If you're concerned about the calories, you now have a great reason to exercise.
7. Comfortable slippers
You won't be needing your shoes for quite some time. Replace those dull flip-flops with a more comfortable and cozier pair of slippers to keep your toes warm and make getting around the house a lot more comfortable.
8. Throw pillows
Throw pillows add a touch of coziness to any area they're in. You can buy a few sets for the living room, home office, bedroom, and breakfast nook.
9. A new couch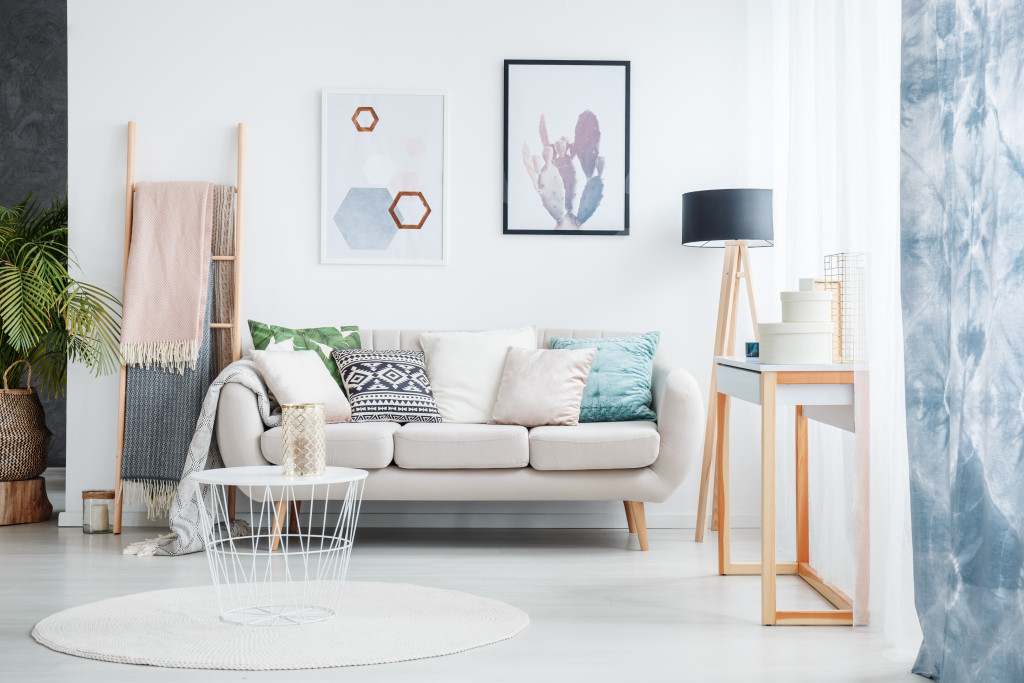 Now that you've already spent a few weeks under isolation, you realize that your couch is no longer as comfortable as you initially thought it was. Perhaps a new couch is needed to help make you more relaxed as you watch TV or read a book or just chill with your family.
10. Mini projector
Sometimes a TV just doesn't give justice to a family movie night. Why don't you indulge in a mini projector so you and your family can give the term home theater a whole new meaning?
Don't feel guilty about spending some money on yourself. As long as you can afford it and still have enough to see you and your family through this period, it's all good.